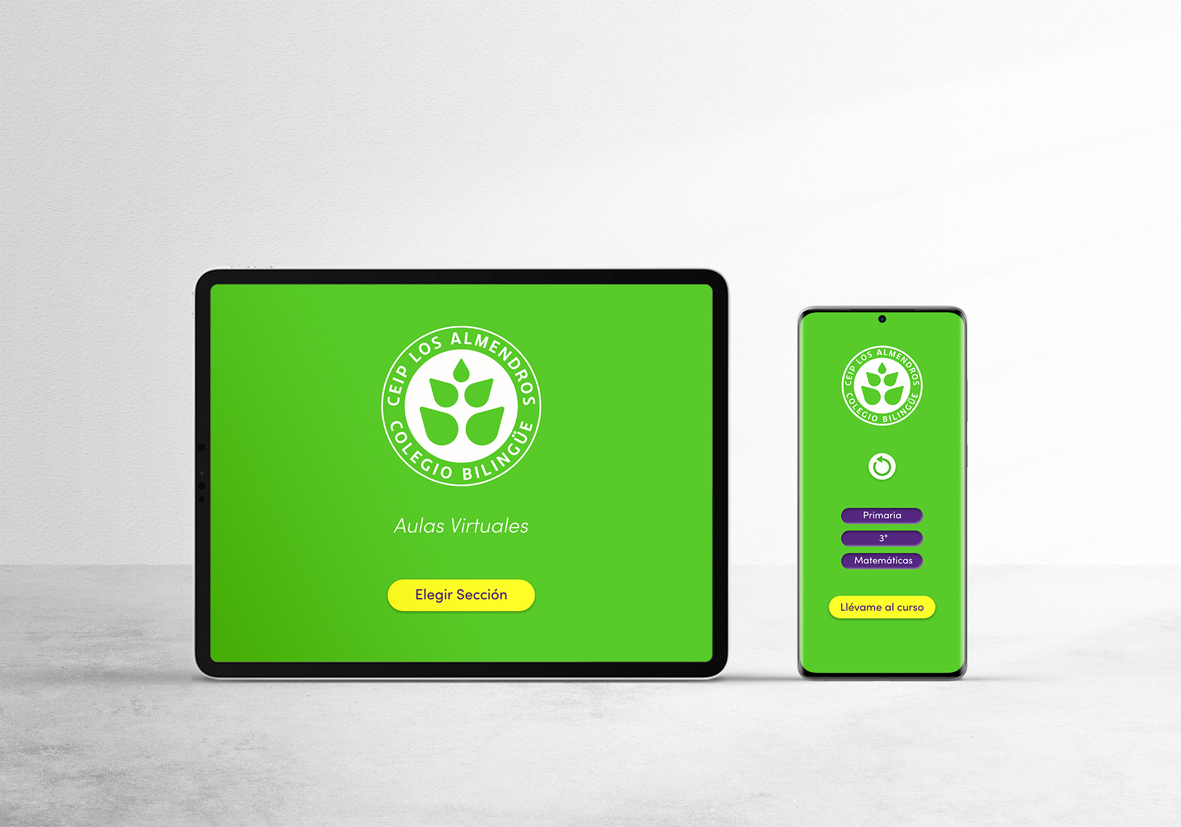 A simple link navigator designed to help families with young children and technological limitations easily reach their virtual classrooms.
When Madrid's students were forced into distance learning due to Covid-19, the teachers at our local elementary school discovered a problem—that many students and their parents were limited in their abilities to reach their virtual classrooms. With many having access only to mobile devices, we imagined an easier way for these parents to reach their child's classrooms—one that accounted for the device constraints and navigational complications we were hearing about—and ideally one that would allow young children with a bit of practice to access the virtual classroom on their own.
My Role: Concept, Art Direction, Wireframing, Prototyping, Graphic Design, HTML/CSS, media queries.
︎︎︎ Javascript and HTML/CSS by Aaron Torres.
A quick sketch outlined an always visible school logo for easy identification and big buttons for little fingers, always thinking mobile first to contrast the experience of the existing government desktop website.
We made wireframes to outline the basic navigation ideas for the code structure. This process led us to to some insights regarding the use of buttons vs. option tags that the developer felt would simplifiy the coding.
Type
Colors
Elements
Logo
We updated our school's Almond Tree logo, to make it feel both modern and familiar.
Prototype

High fidelity protoypes helped us visualize the design concept for execution.
We donated this project to our local school and are happy to make a difference in our local community!

︎︎︎︎︎︎︎︎︎